Age 4 months old to Fifth Grade
UPATE: Due to the pandemic, the Children's Ministy, including AWANA will be meeting on Facebook Live only.
Please contact us at info@leewardcommunitychurch.org for more information. Mahalo!
Jesus said, "Let the little children come to me..."
Leeward Community Church is an AWANA church, where kids are discipled by God's Word. AWANA stands for "Approved Workmen Are Not Ashamed", a evangelical Christian non-profit organization that provides materials that teach kids to know, love and serve Jesus no matter their background. AWANA is for kids aged 4 months to fifth grade and occurs each Sunday from 9:15am - 11:45am. Parents are welcomed to attend morning adult Sunday School classes while their kids are at AWANA.


Children's AWANA Sunday
is based on age groups
PUGGLES (ages 4 months - 2 years)
Puggles is an enriching program for pre-Cubbies kids that presents basic biblical concepts, such as "We are a unique creation of God and God loves us very much." Simple lessons are taught through teaching cards, activities, music and more.


CUBBIES (ages Preschool 3 to 4 years)
Activities for kids in this age group teach them to reach and train other kids for Jesus. We use games, puppets, crafts, awards and other activities transform our preschool program into a lively weekly experience where fun and learning go hand-in-hand.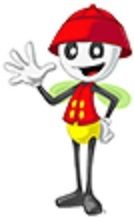 SPARKS (Kindergarten - 2nd Grade)
The Sparks training builds on the material taught in our preschool clubs, but go a step deeper into God's Word while giving boys and girls regular opportunities to hear the gospel and come to faith in Jesus Christ.


T&T (3rd Grade - 5th Grade)
T&T stands for "Truth & Training" that kids the truth of God's Word and to follow Christ in their daily lives. We believe that our young people will become church leaders one day and so we want to train them in the ways of the Lord today!
9:00 am - 9:45 am
Zoom Online
Where - the children meet in classrooms and fellowship halls for AWANA.
First Time Setup - when a child comes to AWANA for the very first time, parents will need to register them with pertinent, profile information. They will then be assigned to the appropriate age group class.
Sunday Check-ins - each time the child attends AWANA they will first be checked into our system to log in their attendance.
Sunday Check-outs - at the end of each AWANA day, children are logged out of our system and released to their parents or designated guardians.
Kids Program Format (3 components)
1. Game Time - fun team activities in our unique circle games, providing children to get involved no matter their athletic ability.
2. Handbook Time - kids work one-on-one with trained leaders to complete assignments in their curriculum materials with an emphasis on learning and memorizing key Bible verses. A series of awards reward their achievements at every level.
3. Large Group Time - kids and their leaders gather together for singing and listening to practical Bible messages.
We'd love to hear from you. Fill out the form below to get started.